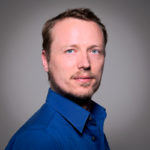 My name is Diderik van Wingerden and I am a high-energy entrepreneurial innovator with a strong track record in digital product development. I work for a better world.
I love creating innovative products. Using my unique combination of skills and experience, I am able to direct technology-business strategy and quickly get breakthrough results in highly complex and dynamic environments.
Major accomplishments:
✔ Developed 50+ Websites & Mobile Apps in various roles
✔ Software Architect of radically simple Energy Open API for Smart Meters
✔ Coached 15+ early-stage entrepreneurs with Business Modeling and Lean Start-up
✔ Mentor Business Modeling at Startup Weekend and Apps For The Planet Hackathons
✔ Two-time winner of The Next Web Conference Hackathon
✔ Cum laude Master's Degree in Economics & Informatics and Bachelor's Degree in Computer Science
✔ 15+ publications, guest lectures and presentations on Information Economics, IT Architecture and Sustainability
In recent years I worked in the start-up communities in Silicon Valley, Madrid and Amsterdam.
I am a team player, a practical idealist and a product perfectionist.
More about me
I am a public speaker, was guest lecturer at Erasmus University and author of many published articles.
I have a Cum Laude Master's Degree in Economics and Informatics and a Degree in Computer Science. I was co-founder of Mr. Link and worked for Pebble Smartwatch while living in Silicon Valley. In 2004 I was the Lead Developer of Culture Around The Corner, the internationally recognized and press covered location based service for the Dutch cultural sector. The 'love for the Internet' I got from my colleagues at the award winning Delft-based company Zappwerk.
With clients and partners I develop innovative products with a strong positive impact. Roles: Entrepreneur, Coach, Mentor, Product Manager, Project Manager, Software Architect, Business Analyst and Consultant.
Read my LinkedIn page or contact me to find out more.